Slide 1
Serving the San Francisco Peninsula including San Mateo, Burlingame, Hillsborough, Millbrae, and San Bruno, CA
Slide 1
Serving the San Francisco Peninsula including San Mateo, Burlingame, Hillsborough, Millbrae, and San Bruno, CA
Welcome to Holland Car Care in beautiful San Mateo, California! We've been your trusted local source for premium automotive service and repair for years. Our ethos centers around delivering top-tier craftsmanship while ensuring that each client leaves with complete satisfaction.
"I Always have a great experience with Holland. Brought two cars for service recently. They were friendly, experienced and most importantly, did quality work. Blake was great to work with."
"I have been going to Holland Auto for many years - and four different cars. We have been treated very well at Holland and recommend them to all friends that have German cars."
"I received very kind and professional service when I brought a car in for a buyers inspection. I definitely recommend Holland Car Care to everyone."
"Holland Car Care has been my go to service provider for the past couple years. They always do an excellent job, are very honest and transparent, and are able to get the work done in a timely manner. I have done thorough diligence on auto-repair shops in the San Mateo area, and Holland Car Care is at the top of my list!"
"Went in with check engine light at 9 am. Diagnosed and repaired by 2pm and $100 less than expected because they said that they didn't need a particular part. Fast and very honest service. Have been going here for 15 years with 2 different BMWs without any issues!"
"As always, Holland did a wonderful job. Scheduling an appointment was easy and convenient. I trust Holland with my car and the costs have been very competitive. The work was completed earlier than promised and when I picked it up, it had been washed. David is efficient and kind and makes the whole process a positive experience."
"Always great - prompt, helpful and don't unnecessarily suggest extra work just because we don't know any better. Highly recommend."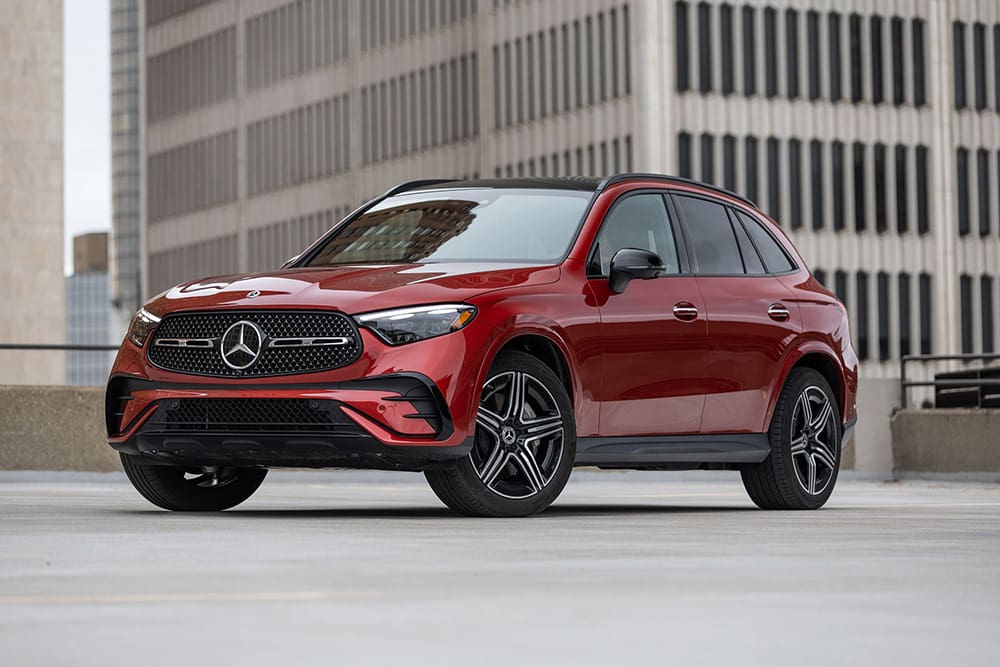 Mercedes-Benz is a brand that exemplifies the pinnacle of automotive excellence—combining unmatched luxury, technological sophistication, and high-performance capabilities. At Holland Car Care San Mateo, our ASE-certified technicians specialize in Mercedes-Benz service and repair. We strive to maintain your vehicle's top-tier performance and comfort levels by utilizing state-of-the-art diagnostic tools and sourcing only genuine Mercedes parts. From the elegant C-Class sedans to the imposing G-Wagen SUVs, we possess an in-depth understanding of the complex engineering that goes into every Mercedes vehicle. Our services are designed to not just address immediate concerns but also to maintain the long-term health of your car. But what truly sets us apart is the personalized attention to detail we provide, which means maintaining the aura of luxury and sophistication synonymous with the Mercedes-Benz brand. Trust us with your vehicle, and you're choosing a team that cherishes the history, performance, and craftsmanship of Mercedes-Benz as much as you do.
Click for Common Mercedes Problems
BMW—often referred to as the "Ultimate Driving Machine"—is a brand that has set the standard for automotive engineering, blending potent performance with uncompromising luxury. At Holland Car Care San Mateo, our team is seasoned in caring for a broad range of BMW models. Employing specialized diagnostic tools and authentic BMW parts, we go above and beyond to ensure your vehicle performs as it was designed to. Our approach is holistic, understanding that your BMW isn't just a mode of transportation but an extension of your lifestyle and a symbol of engineering perfection. Whether you own a practical 3-Series sedan, a sporty Z4, or even a high-performance M model, our technicians are dedicated to ensuring your vehicle receives the highest quality of care. You can rely on us to maintain and enhance your BMW's peak performance, longevity, and reliability.
Click for Common BMW Problems
Acura is a beacon in the luxury automotive market, known for its impressive melding of technological innovation with comfort and style. At Holland Car Care San Mateo, our highly skilled technicians take the time to understand each Acura model's unique specifications and requirements, from the sporty NSX to the luxurious MDX. We employ the most advanced diagnostic tools and use genuine Acura parts for all our services, from routine maintenance to extensive repairs. But it's not just about parts and labor; we also prioritize educating our clients on how to maximize their vehicle's lifespan through quality care and preventative measures. Choose us for your Acura service, and you're opting for a service that understands your car's unique blend of innovation and luxury.
Click for Common Acura Problems
Audi, a brand known for its cutting-edge technological features and elegant designs, delivers a distinct luxury driving experience. Our certified technicians at Holland Car Care San Mateo are well-versed in the intricacies of Audi's advanced systems. We employ Audi-specific diagnostic tools and source only genuine Audi parts, ensuring your vehicle maintains its superior ride quality, safety features, and overall performance. From the compact A3 to the dynamic R8, we have the expertise to provide your Audi with specialized, comprehensive care. We believe that every Audi deserves to perform at its optimal level and are committed to offering services that ensure it remains a true pioneer in automotive luxury and technological innovation.
Click for Common Audi Problems
Porsche isn't just a brand; it's an icon for precision engineering and a unique driving experience exhaling your senses. At Holland Car Care San Mateo, we honor the prestige of owning a Porsche by offering services that meet the brand's exacting standards. Our certified Porsche technicians use specialized diagnostic tools and genuine Porsche parts to maintain and enhance your vehicle's high-speed agility, flawless handling, and luxury features. Whether you own a timeless 911 or a versatile Cayenne, we make it our mission to maintain your vehicle as a masterpiece of engineering. Our commitment goes beyond just repairs; we're devoted to preserving the distinctive driving experience that only a Porsche can provide.
Click for Common Porsche Problems
Honda has carved its niche in the automotive world with vehicles that offer unmatched reliability, practicality, and fuel efficiency. At Holland Car Care San Mateo, we understand the engineering principles that make Hondas reliable and are committed to maintaining these features. Utilizing the latest diagnostic tools and authentic Honda parts, we offer comprehensive services for every Honda model—the economical Civic, the rugged CR-V, or the family-friendly Odyssey. We are dedicated to ensuring that your Honda operates efficiently, whether you're commuting daily to work or planning a weekend getaway. Our holistic approach to Honda care guarantees that your vehicle remains dependable, durable, and true to its reputation for years to come.
Click for Common Honda Problems
Your Volkswagen is in expert hands at Holland Car Care of San Mateo. Volkswagen vehicles represent a unique blend of heritage, engineering, and iconic design. Our team addresses common Volkswagen challenges like transmission repairs, engine diagnostics, and fuel system issues. Not only do we utilize Volkswagen-specific diagnostic tools, but we also rely on genuine Volkswagen parts to maintain the authenticity and performance of your vehicle. Our comprehensive range of services extends from routine maintenance like oil changes and brake checks to more advanced procedures like turbocharger repair and complex electrical work. When you trust us with your Volkswagen, you ensure it receives the high-quality attention it deserves, keeping it reliable and enjoyable for years to come.
Click for Common Volkswagen Problems
If you own a Mini, you understand the joy and individuality of driving this iconic British brand. At Holland Car Care of San Mateo, our certified technicians are proficient in addressing specific Mini challenges like clutch replacements, power steering failures, and cooling system troubles. We use advanced diagnostic tools designed specifically for Mini vehicles and genuine Mini replacement parts to ensure the highest quality service. Whether you're driving a classic Cooper or a Clubman, our extensive range of services ensures that your Mini remains as vibrant and dynamic as the day you drove it off the lot. We aim to keep your Mini running smoothly, maintaining its unique blend of style, performance, and reliability.
Click for Common Mini Problems
Land Rovers are synonymous with off-road capability, rugged elegance, and British engineering. At Holland Car Care of San Mateo, our technicians have the expertise to handle the unique challenges of maintaining a Land Rover. These often include issues related to air suspension failures, overheating, and electronic glitches. We use specialized diagnostic tools tailored for Land Rover vehicles, and all replacement parts are genuine Land Rover, ensuring your vehicle's longevity and performance. Our services cover many needs, from regular maintenance like oil changes and tire rotations to more complex jobs like drivetrain repair and software updates. When you bring your Land Rover to us, you can rest assured that it's in hands that understand and appreciate the intricacies of this legendary brand.
Click for Common Land Rover Problems