Since 1984, we've been serving the greater SF Peninsula including San Mateo, Burlingame, Hillsborough, Millbrae, and San Bruno, CA.
Is your prized Mini Cooper in need of expert attention? Dive into Holland Car Care of San Carlos, where your Mini isn't just another car but a celebrated piece of automotive art. Located in the heart of San Carlos, Holland Car Care of San Carlos stands as a beacon for all Mini Cooper owners, offering unmatched expertise and dedication. As Mini Coopers come with unique challenges, we specialize in pinpointing these issues precisely, ensuring your car remains in prime condition. Navigate the complexities of Mini ownership with a trusted partner by your side. Choose Holland Car Care of San Carlos, where passion meets professionalism. Mini Cooper Repair Services
Mini Cooper Repair Services
Welcome to Holland Car Care in beautiful San Mateo, California! We've been your trusted local source for premium automotive service and repair for years. Our ethos centers around delivering top-tier craftsmanship while ensuring that each client leaves with complete satisfaction.
"I Always have a great experience with Holland. Brought two cars for service recently. They were friendly, experienced and most importantly, did quality work. Blake was great to work with."
"I have been going to Holland Auto for many years - and four different cars. We have been treated very well at Holland and recommend them to all friends that have German cars."
"I received very kind and professional service when I brought a car in for a buyers inspection. I definitely recommend Holland Car Care to everyone."
"Holland Car Care has been my go to service provider for the past couple years. They always do an excellent job, are very honest and transparent, and are able to get the work done in a timely manner. I have done thorough diligence on auto-repair shops in the San Mateo area, and Holland Car Care is at the top of my list!"
"Went in with check engine light at 9 am. Diagnosed and repaired by 2pm and $100 less than expected because they said that they didn't need a particular part. Fast and very honest service. Have been going here for 15 years with 2 different BMWs without any issues!"
"As always, Holland did a wonderful job. Scheduling an appointment was easy and convenient. I trust Holland with my car and the costs have been very competitive. The work was completed earlier than promised and when I picked it up, it had been washed. David is efficient and kind and makes the whole process a positive experience."
"Always great - prompt, helpful and don't unnecessarily suggest extra work just because we don't know any better. Highly recommend."
POPULAR MINI COOPER MODELS
The Mini Cooper Hardtop, celebrated for its spirited driving experience and iconic design, does come with its quirks. Owners have occasionally highlighted problems related to the timing chain, which can lead to noisy operations and potentially significant engine damage if not addressed. Additionally, there have been reports concerning the thermostat housing's susceptibility to leaks, causing coolant loss. Regular inspections and servicing can keep the Hardtop humming along beautifully.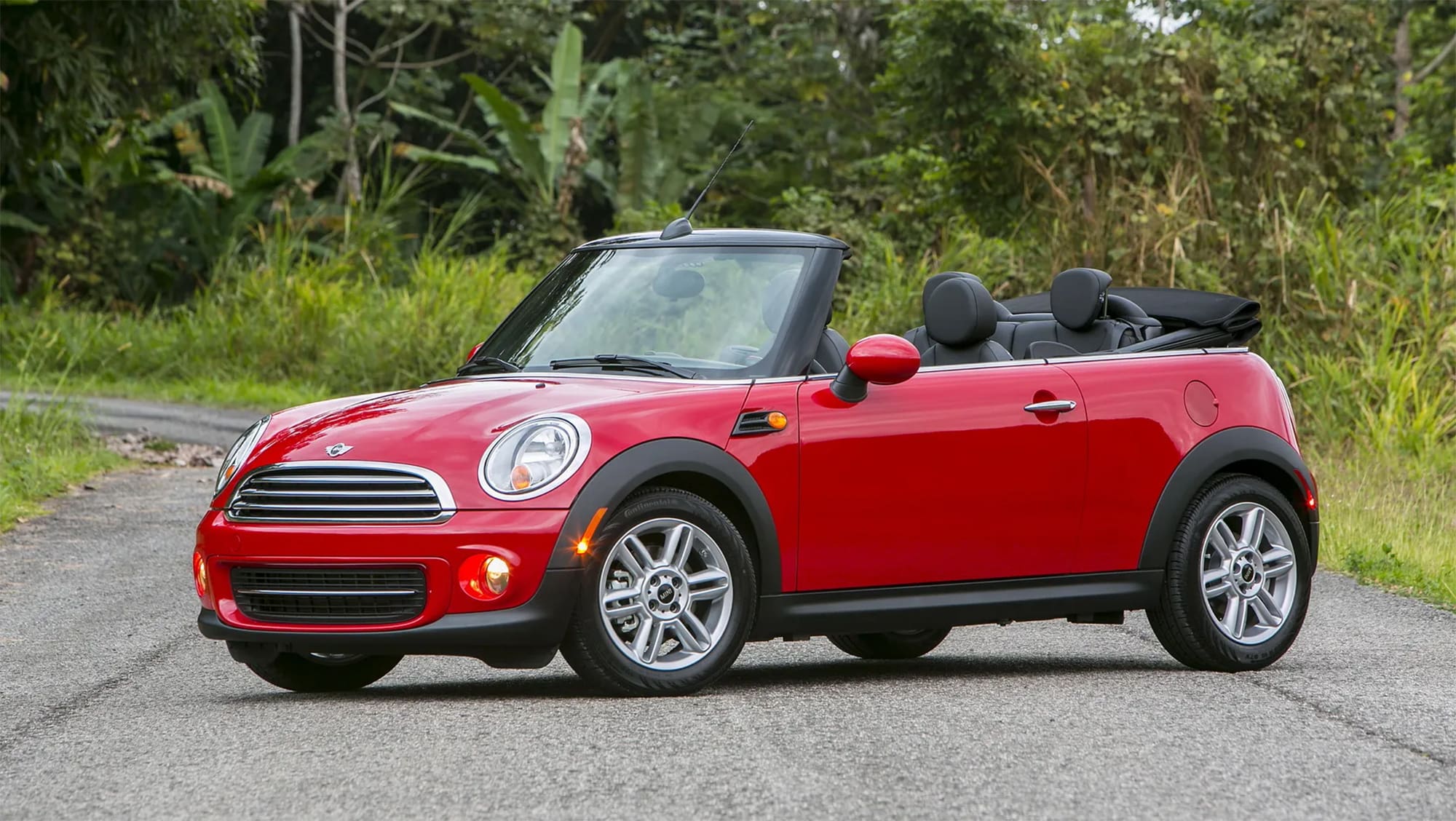 The Convertible variant of the Mini Cooper offers an open-air driving experience, making city drives and countryside cruises delightful. However, this model has seen concerns over the electric roof mechanism, where it may sometimes fail to open or close completely. Additionally, water leakages around the roof seals have been a sporadic complaint. Periodic checks, especially before the rainy season, are recommended.
The Mini Cooper Clubman, with its unique barn-door style rear doors and extended wheelbase, is a blend of practicality and style. However, it has seen its share of common issues. There have been concerns related to premature brake wear, necessitating replacements sooner than anticipated. Also, the car's infotainment system has occasionally exhibited software glitches. Scheduled software updates and brake checks can ensure the Clubman remains reliable.
As Mini's venture into the compact SUV segment, the Countryman offers more space without compromising on the brand's signature drive feel. However, some users have reported problems related to coolant leaks, leading to overheating. There have also been mentions of power steering failures in certain older models. Regular fluid checks and system diagnostics can be pivotal in maintaining the Countryman's performance.
The Mini Cooper Paceman is a distinctive blend of coupe-like styling with crossover practicality. Bearing the trademark Mini charm, the Paceman delivers an engaging driving experience. However, like its siblings, it's not without its own set of challenges. Some Paceman owners have brought up issues related to the car's suspension system, leading to occasional rattling or rough rides. Additionally, there have been concerns about the turbocharger in certain models, which could reduce engine performance if not promptly addressed.